This page is for anyone in the lawrenceville or surrounding areas who is looking to learn how to...
Play guitar well without talent!
If you have been playing guitar for years and still feel like you are struggling and barely getting anywhere I know exactly how you feel.
I help guitar players who have been stuck for a long time...
See Results Just After The First Lesson!
And if you want you can become one of them - even if you feel like you have tried everything. Guitar players who have been stuck for a long time usually just need some guidance about what the next step is from someone who has been there before.
Here is what this is all about:
My name is Dylan Andrews and I help guitar players who have been stuck for a long time get to the next level quick, especially if you feel you have no talent.
Some of my notable successes include: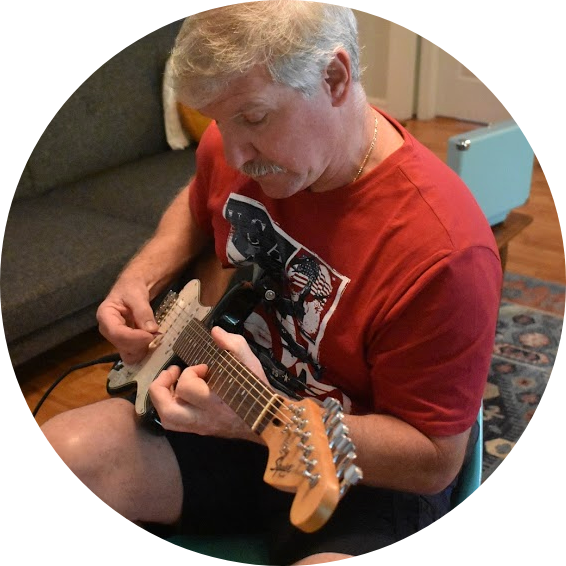 "Like many, I have been playing for many years (since 1975) and never took a professional lesson. After considering all of my options, I contacted Dylan Andrews because of his high ratings and good reviews. Was very impressed with Dylan at our initial consultation because he was interested in "My Goals". Have been going weekly now for 10 months and am astonished at how far I have come. Now, I am doing things on the guitar that I never thought possible. Be prepared to SHOCK you family and friends (as they stare at you with their mouth hanging open) as you play at a family gathering, or on the front porch. Sure wish I did this 40 years ago. Soon, I will be recording my own music for my cooking videos."

- Mike M.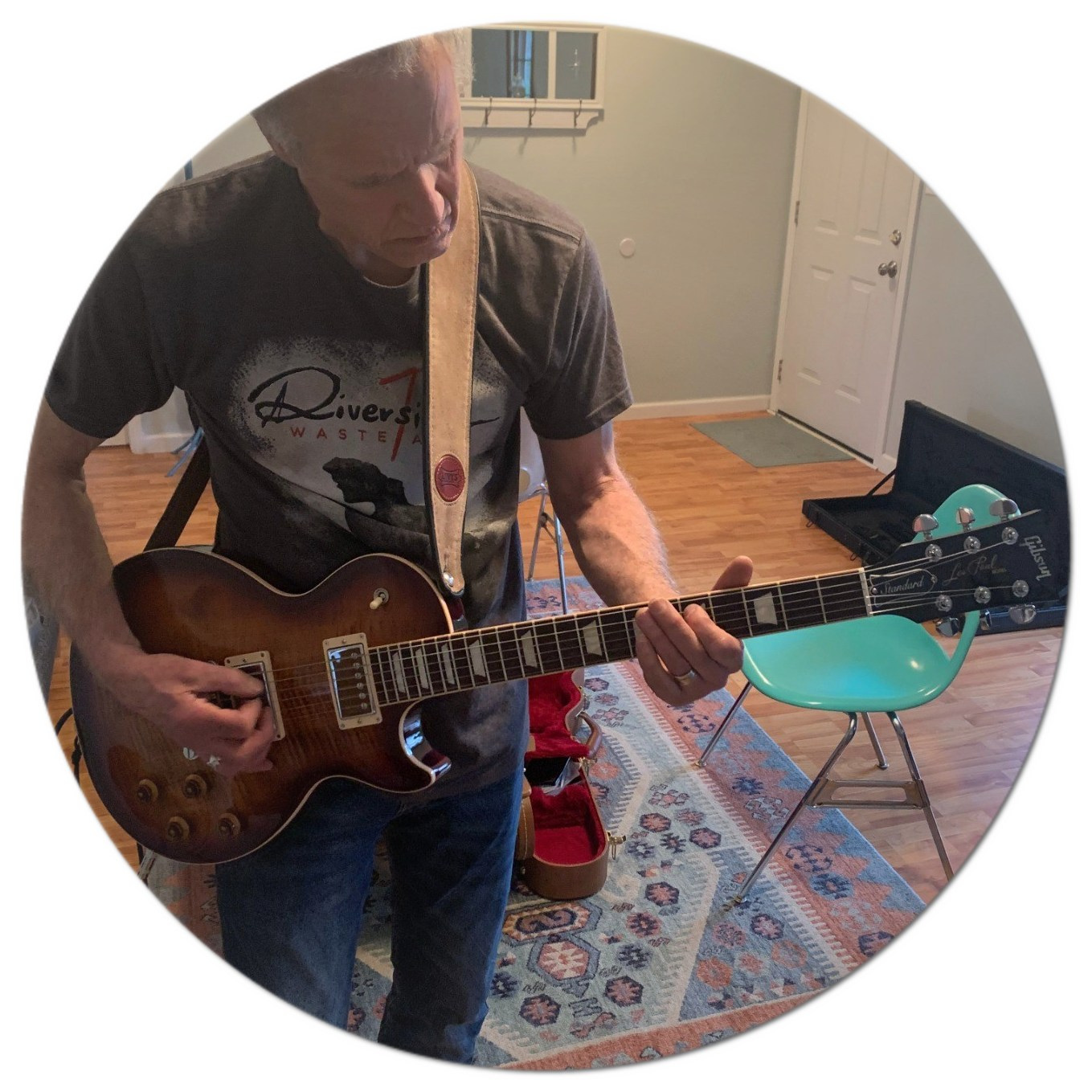 "I have had had the ongoing pleasure of having Dylan guide, assist and encourage me in learning guitar. He is an incredible guitarist and has a wealth of knowledge and experience in playing the guitar and I feel he has true pride and personal pleasure in passing this on to me as well as, I am sure, all of his students. The title "instructor" has always given me a slight feeling of intimidation, and although I am more comfortable with "teacher" Mr. Andrews is both of these and more - he is a mentor."
- Bob K.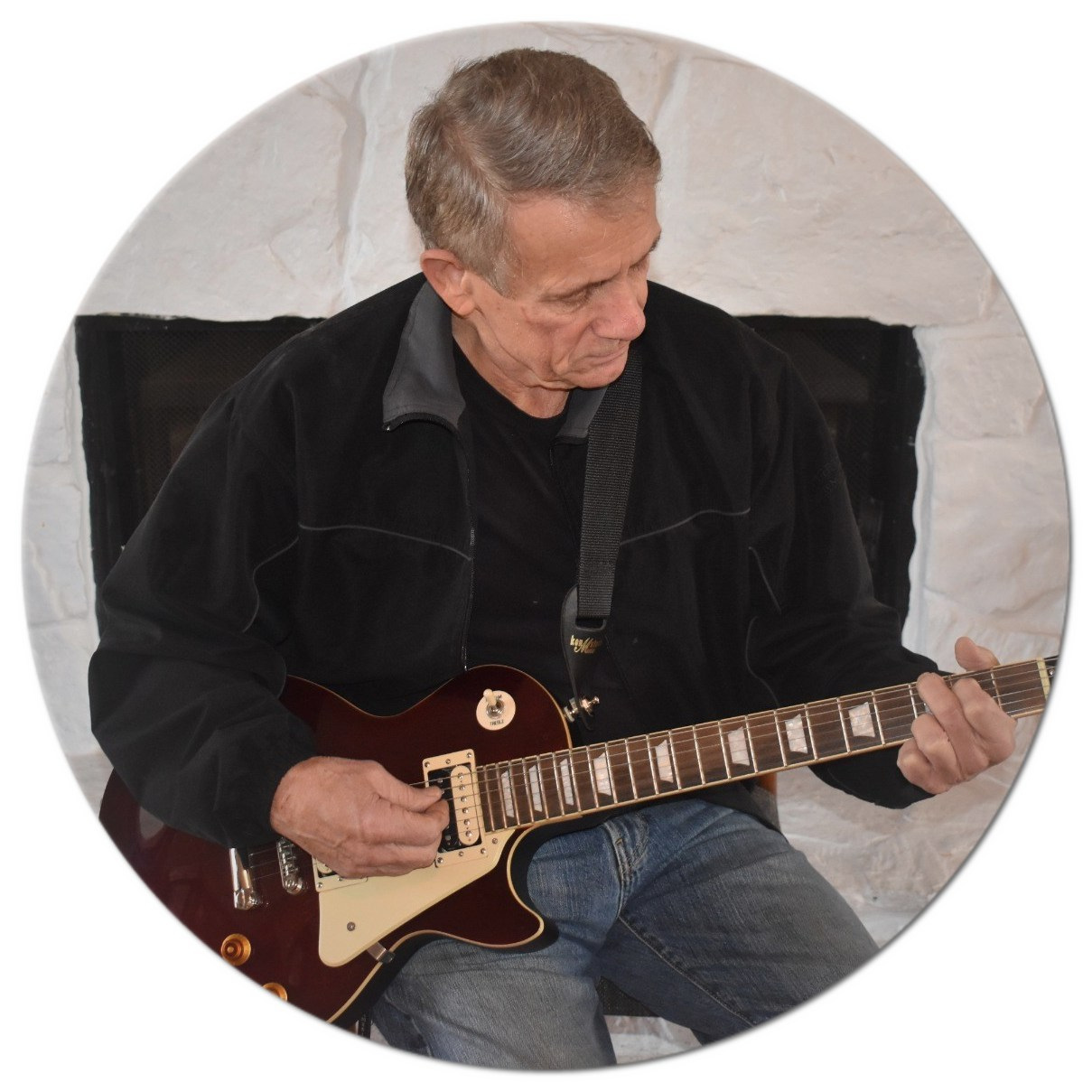 I had been taking guitar lessons from another instructor for a while, but it seemed I was doing the same thing every week. I could not see any progression since I wasn't being taught anything new. When I took my first lesson with Dylan Andrews I noticed that he had an organized program for continued progression in learning both technique and theory.
Dylan charts your progress with a notebook and monitors the amount of time you spend in practice during the week. You quickly learn that your progress is directly affected by your practice time. His lessons will constantly challenge you to push yourself to learn something new every time.
After a couple of months I found that I could easily play songs that I had once found impossible.
I would recommend Dylan to anyone learning guitar or just wanting to improve their playing ability.
- Kendall S.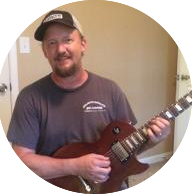 Dylan Andrews instruction on guitar has been a game changer for me. I am "self-taught", and have been for over 20 years. I always figured at some point I would just have an (Ah-Ha!) moment, and all the guitar mysteries would fall into place. It just doesn't happen that way. While my style was proficient, I wanted to really know why I wasn't progressing in a lead format on guitar. In just my first three months with Dylan, I have seen a vast improvement. I mean , real results! Dylan Andrews has a relaxed, yet forward thinking style of teaching. He has a plan tailored for each student to get them quick results based on their goals. I get to be an active part on where my guitar playing is heading! That is huge. You can study all the "on-line" lessons you want, at some point accountability with a personal instructor is the way to really progress. I would highly recommend Dylan to anyone, at any level, in their quest to further their love for guitar. Stop what you're doing, and learn it the right way. Call Dylan. I wish I did, ten years ago!

- Jeff B.
After almost 10 years of doing this, I can confidently say:
If You Are A Healthy Adult, With 10 Fingers And Have A Burning Desire To Get To That Next Level In Your Playing, You Have An Excellent Chance Of Doing So And More
What makes me so confident in this?
Because, unlike many guitar teachers who promise to teach all styles and skill levels equally well (when all you want to do is just get your playing off the ground)...
...or brag about their 'decades of experience' (but haven't done anything to improve their teaching skills after their first year of teaching), I happen to be:
The Only Guitar Teacher For Adults Who Want To Get To The Next Level In their Playing In Georgia In The Elite Guitar Teachers Inner Circle.
Here is what that means for you:
Every year I shell out thousands of dollars to upgrade my teaching skills, get ongoing guitar teacher training and learn from the top guitar teachers from over 50 countries, so I can stay...
On The Very Cutting Edge Of Taking Complete, "Never- Played-Before" Beginners And Getting Them Smiling From Ear To Ear As They Play Their First Chords, Melodies And Songs!
It also means: studying with me is not cheap.
So, if you are looking for "Walmart version" of guitar lessons, or if investing a few hundred dollars a month into your guitar playing makes you "gasp for air"...
...I'm not the teacher for you.
But I decided long ago to focus on helping my students get results than on being cheap. I'm looking for guitar students who want to get what they pay for and get it fast.
And guitar students come to me do so, because they want
A Guitar Teacher Who Takes His Craft As Seriously As Brain Surgeons And Airplane Pilots Take Theirs!
If that is what you are looking for too, let me tell you something fascinating I found in my years of helping people who feel they have no talent...