3 EASY WAYS TO MAKE PRACTICE FUN EVERY TIME YOU PICK UP YOUR GUITAR AND GET YOU

TO PICK IT UP EVEN MORE
Does practicing guitar feel like a burden for you? Playing guitar should be fun, so you think there must be something wrong with your approach or you even doubt that the guitar is the right thing for you to learn. Believe me, we all have been there. This is normal sometimes. And there is the keyword. SOMETIMES. It should not be like that regularly, but there might be times, where you just have to punch through something. Maybe you have a difficult exercise on your list, that you simply cannot find anything exciting about and it messes with your motivation when you even think of it. You feel like avoiding your important practice time and spend your time that you DO practice doing things that are just a waste of time and not necessary for your progress.
How do you know it is a waste of time? Simple, if you study with a great teacher: It is not something he told you to practice. If you do not have a teacher and you are on your own, it is much more difficult. Ask yourself this question:
"Does this exercise do anything to free me of my limitations?"
If the answer is "No", or not a fully convinced "Yes", very often your gut feeling is right.
So there is a difference between what you WANT to practice in that one particular moment and what you SHOULD be practicing instead.
When you feel overburdened with what you SHOULD be practicing, here is some advice on how to make practicing fun.
Vary the exercises

This also works splendid, when you combine this method with the two previously mentioned.
Don't spend your whole practice session just working on only ONE topic.
Mix it and bring variation into your practice routine. In consequence, your practice sessions will be much less boring and a lot more exciting!
When you have been practicing with a dry sound for a long time, it will bring in some spice to add some effects on your amp to play with more confidence and for a change lets you see past the little mistakes that might occur.
Apply what you are learning to real context
To give the things that you are doing a greater sense, start applying them to real context as soon as you got a grasp on the overall concept. Start using the new scale sequence, implement it into a little solo, try out things with the new arpeggio you just learned, put your new chord in context with other chords and listen to how it sounds, experiment, be curious, be like an explorer!
How to get even more motivation out of this:
Create your own backing tracks with the new concepts you just learned and do not judge your work at all. Just do it, nobody has to hear it. A lot of great musicians and composers wrote a lot of stuff, that they would never present to anyone, and that is perfectly fine, because it helped them to learn how to compose better material.
When you made several of your own backing tracks, solo over them or integrate the new skill you just started to learn.
Track your progress

One of the most important things to do to feed your motivation.
Try tracking everything you are doing in your practice sessions. Either by the value on the metronome, or write down new musical theory concepts that you just learned about, list them up, look at them from time to time, so you can feel proud after just one week already and see directly, how much you have achieved already and see what it does for your confidence with your instrument.
About the Author: Michael Korte is a professional musician and guitar instructor from Germany and owner of http://www.kitaristitampere.fi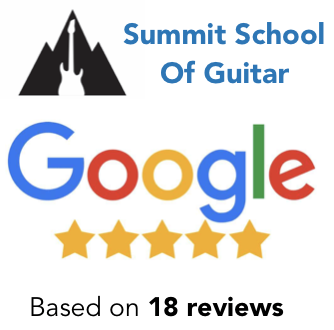 Dylan is an incredible teacher and a reliable instructor. I've been taking lessons with Dylan for over 6 years and he has helped me improve so much over that time. He has helped me with song writing, guitar techniques, and music theory over the course of our many lessons. I highly recommend Dylan as a teacher!
"Dylan is a fantastic teacher. I've been playing on and off for 10 years and could never figure out how to solo. After only 3 months of lessons, I am soloing up and down the entire neck (and it actually sounds good!). I would highly recommend lessons with Dylan."
"I've been taking lessons from Dylan for about eight or so months now. And without a doubt, they have been an awesome eight months. its structured, but doesn't feel like a normal classroom setting where you sit and listen. He walks you through everything, and makes sure not to overwhelm you. I've learned a lot and have also started to learn bass from him, which after only two weeks is proving to be just an enjoyable. Definitely check him out if you're ever interested Iearning how to play the guitar!"
"My son took lessons from Dylan and learned a tremendous lot! His lessons are challenging but fun! Very highly recommended."