5 WAYS TO GET MORE
FROM YOUR GUITAR LESSON

S

Do you think guitar lessons are worth the time and the money?
They definitely should be, but only if you use them right. I've wasted a countless amount hours and dollars on either learning from a bad teacher, being a bad student, or both.
Nowadays a guitar teacher myself, I will give you some tips to approaching guitar lessons the right way.
Choose the right teacher
Never, ever, choose a teacher on the basis of "who comes first", "is the cheapest" or "is the closest to my home".
Why?
Because a bad teacher can break you as much as a good teacher can make you.
Make sure your teacher is good at teaching, apart from playing, has your best interest in mind and is goal oriented.
Which brings us to the next point.
Make your goals clear
Many teachers have a one size fit all method of teaching. Rather than focus on the student's specific musical goals, they imagine all students have their own same goals.
I've been guilty of this myself at times. For instance, once I was so excited about a good student getting into a band and making a killer out of it, that I used to forget his main goal was not to play in a band but to learn his favorite songs.
Thus, I was giving him a lot more material than he needed on improvising his own solos and writing his own songs, and less on building a repertoire. (Link to: www.learnguitarmalta.com/learn-7-things-start-improvising-guitar
Bottom line is, we're all human and even with the best of intentions at heart your guitar teacher may get sidetracked from what you really need.
Make your musical goals clear and don't be afraid to remind them to your teacher once in a while.
Be prepared
Your teacher will probably have prepared a lesson for you, but should also have prepared problems you want solved, if there are any.
Write down questions that arise while you're practicing and ask them during your lesson.
Ask the right questions
Not all questions are equal.
Some questions will give you answers that will help you improve and grow, while others are pretty much pointless.
If you ask your teacher something like:
"Why do I feel a lot of tension in my neck every time I practice something difficult, especially the solo I was working on this week? Have I developed a bad habit that I need to correct?"
Instead of:
"Why didn't they just call it an F# or a Gb instead of giving two names to the same thing?"
You're much more likely to get answers that will significantly contribute to you your guitar progress.
Take the right decisions on taking music exams
You may, or may not, want to take music examinations.
What you don't want to do is take exams for the simple reason that that is the one-size-fits-all style of your teacher.
Before you decide to enroll for any exams in guitar or music theory, ask yourself these two things: (Link to: www.learnguitarmalta.com/7-myths-about-music-theory )
Is the syllabus in line with my short, mid and long term goals? Will I be learning things I will need and use, or will I have to study a lot of stuff just for the exam?

Do I need the certificate?
You may not have the perfect answer to these questions yet, but by simply asking them, whatever your answer will be, it will be better than not having asked these the questions at all.
While I advise learning with a teacher at any stage, you need to make sure that he's the right teacher, and that you're the right student.
Because when the chemistry works, there are great things a teacher and a student can do together.
Robert Callus is a guitar player, teacher and songwriter from Malta. Read more articles on guitar practicing, songwriting and improvisation on www.learnguitarmalta.com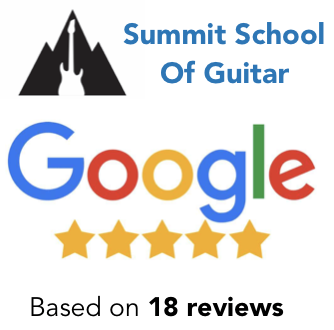 Dylan is an incredible teacher and a reliable instructor. I've been taking lessons with Dylan for over 6 years and he has helped me improve so much over that time. He has helped me with song writing, guitar techniques, and music theory over the course of our many lessons. I highly recommend Dylan as a teacher!
"Dylan is a fantastic teacher. I've been playing on and off for 10 years and could never figure out how to solo. After only 3 months of lessons, I am soloing up and down the entire neck (and it actually sounds good!). I would highly recommend lessons with Dylan."
"I've been taking lessons from Dylan for about eight or so months now. And without a doubt, they have been an awesome eight months. its structured, but doesn't feel like a normal classroom setting where you sit and listen. He walks you through everything, and makes sure not to overwhelm you. I've learned a lot and have also started to learn bass from him, which after only two weeks is proving to be just an enjoyable. Definitely check him out if you're ever interested Iearning how to play the guitar!"
"My son took lessons from Dylan and learned a tremendous lot! His lessons are challenging but fun! Very highly recommended."
"Dylan is an excellent teacher. He has customized each lesson to suit my level. This is my first time taking lessons and he has been very patient. I have progressed very quickly and had a lot of fun with Dylan. He has a great personality for teaching and is very skilled."
Dylan is fun to talk to, he can play guitar really well, he has great songs. He is very helpful and shows me to play chords in songs. Learning is fun, he has games for fun and to learn. At the beginning I had no idea what I was doing, and I am great now. I still have stuff to learn.
By Ryan - 11
We are very happy with Summit School Of Guitar.
Dylan offers a happy & nurturing place for kids to learn. He is very friendly and motivating, he can relate to kids and they love him. ADHD is not a problem. ❤️