9 IPAD APPS THAT WILL GREATLY ENHANCE

YOUR GUITAR PRACTICE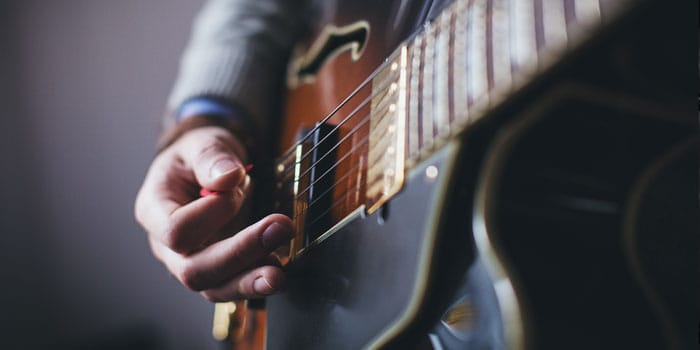 Tempo Advance Metronome
We all need a good metronome for our daily practice of scales, sequences, strumming etc. and after trying out many - this is the best I found. It has a simple layout yet allows for all kinds of complex options like set-lists, polyrhythms and whole ton more if you feel the need for it.
To me, it is important to not get an app that does the job and not one on which the guys of the graphic design department went wild to create a new, hip looking metronome that is for anyone BUT musicians - it needs to be simple without any bloat and gimmicks.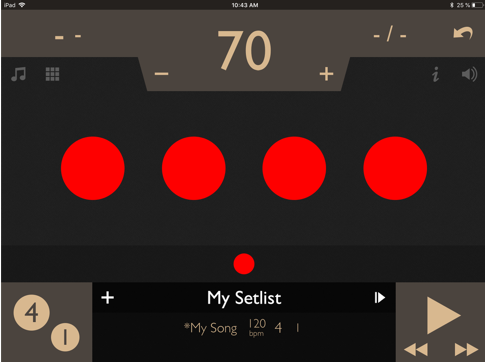 DM 1 Drum Machine
There are times when we don't want to practice to a simple click - we want drums!!! By far the best and easiest drum machine that I found is the DM1 Drum Machine. It's easy to program, it's easy to create loops with variations, change EQ and other stuff for each drum and it comes with different drum kits to choose from. If you're looking for a great drum machine to practice your riffs to - this is it!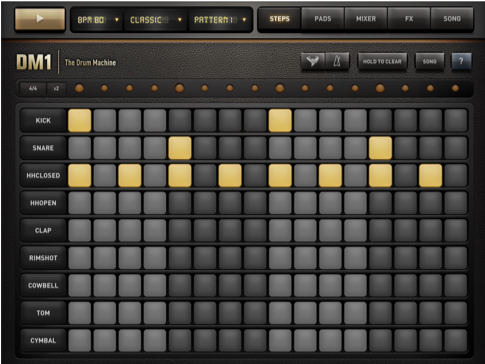 Tone Stack Amp Simulator and Effects
Good news - the time has come where the amps on an iPad sound really good! I´ve tried Bias FX, Amplitube and others but this one is my hands down favorite: Tone Stack by a software company called Yonac. I bought the biggest package there is that included an incredible array of amps and effects and it is worth every penny. I use it every day as my standard practice amp in conjunction with Apogee's Jam Interface and a pair of headphones. A great sounding small practice setup that can easily be taken on trips too.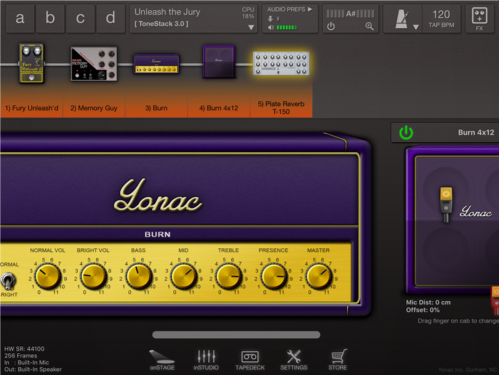 Autochords Chord Progression Creator
You want to practice voice leading with triads or train arpeggios using the closest inversion and need a simple way to generate new chord progressions to train with? Here's the app that gives you chord progressions in all keys, so you can focus on training your skills instead of thinking about new chord progressions.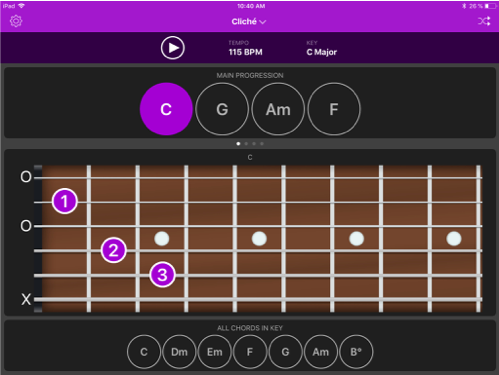 Chordbot
You want to practice your favorite licks or simply jam over some chords, but you don´t want to waste time recording a backing track? Chordbot gives you an instant chord or a chord progressions to solo over - you can go into much detail, choose the durations, sounds, etc. The main point is that it´s super fast and easy to get going instead of getting lost in a million options and choices.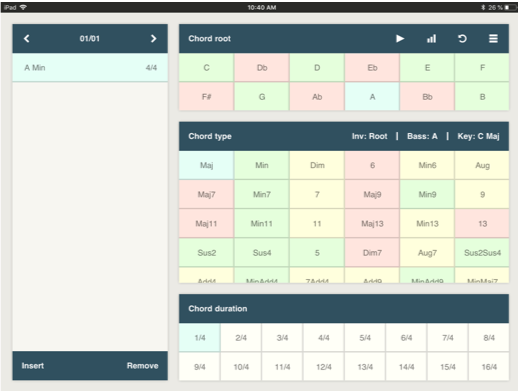 30/30 Timer For Planning Your Practice
This is a really fantastic app to plan your guitar practice - available for iPad and iPhone. You enter all your due practice items for a given day, set the different times for how long you want to practice each item and the app gives you a beep when one item is finished and the next one is due. You can, of course, use the app for all kinds of other productivity purposes too.

Read Rhythm - Rhythm Trainer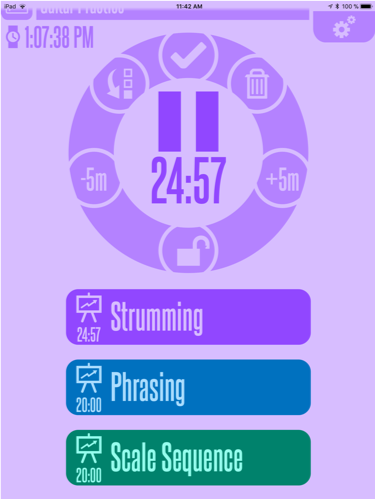 Here's a fantastic app to practice reading and clapping different rhythms from simple to super complex to greatly improve your rhythm skills.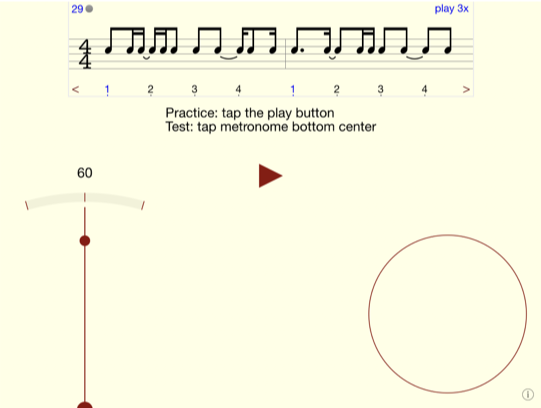 Music Tutor
If you have only been reading TAB for guitar and want to learn standard notation - here´s a fun way to learn - Music Tutor. You can learn different clefs, get a score for your performance and a percentage of your accuracy. A couple of minutes a day and you know what the notes are in no time.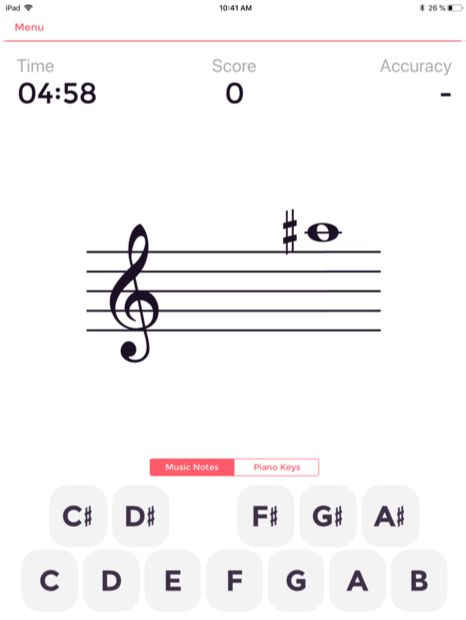 Guitar At Sight
The guitar can be quite puzzling compared to a piano - the same note can be found in multiple locations on the fretboard! How do you go about learning which note is to be found where? Simple - use Guitar At Sight! You can limit the fret range in the beginning and extend it as you go along and get better.
About the author:
If you want to learn guitar in Dortmund, Germany - Derk Stiepelmann's guitar school Songwriter's Shed is the first address to learn guitar in a fun way while getting rapid results!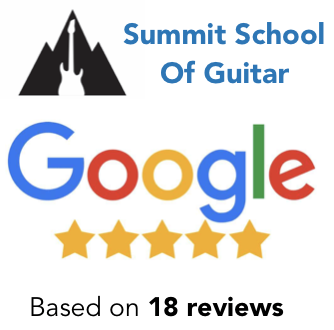 Dylan is an incredible teacher and a reliable instructor. I've been taking lessons with Dylan for over 6 years and he has helped me improve so much over that time. He has helped me with song writing, guitar techniques, and music theory over the course of our many lessons. I highly recommend Dylan as a teacher!
"Dylan is a fantastic teacher. I've been playing on and off for 10 years and could never figure out how to solo. After only 3 months of lessons, I am soloing up and down the entire neck (and it actually sounds good!). I would highly recommend lessons with Dylan."
"I've been taking lessons from Dylan for about eight or so months now. And without a doubt, they have been an awesome eight months. its structured, but doesn't feel like a normal classroom setting where you sit and listen. He walks you through everything, and makes sure not to overwhelm you. I've learned a lot and have also started to learn bass from him, which after only two weeks is proving to be just an enjoyable. Definitely check him out if you're ever interested Iearning how to play the guitar!"
"My son took lessons from Dylan and learned a tremendous lot! His lessons are challenging but fun! Very highly recommended."
"Dylan is an excellent teacher. He has customized each lesson to suit my level. This is my first time taking lessons and he has been very patient. I have progressed very quickly and had a lot of fun with Dylan. He has a great personality for teaching and is very skilled."
Dylan is fun to talk to, he can play guitar really well, he has great songs. He is very helpful and shows me to play chords in songs. Learning is fun, he has games for fun and to learn. At the beginning I had no idea what I was doing, and I am great now. I still have stuff to learn.
By Ryan - 11
We are very happy with Summit School Of Guitar.
Dylan offers a happy & nurturing place for kids to learn. He is very friendly and motivating, he can relate to kids and they love him. ADHD is not a problem. ❤️


Dylan is an excellent teacher. I've been with him for just a few months now and I've come so far. His lessons are very goals oriented which is nice for me because he asked me what my goals with guitar are and planned my lessons around helping me to best reach my goals in the most efficient way possible. He is a fun and energetic teacher and never acts like he is just here to get a paycheck like so many other guitar teachers. You can tell he cares about each of his students and their progress as guitar players. Taking lessons from Dylan has turned Mondays into my favorite day of the week!
Like many, I have been playing for many years (since 1975) and never took a professional lesson. After considering all of my options, I contacted Dylan Andrews because of his high ratings and good reviews. Was very impressed with Dylan at our initial consultation because he was interested in "My Goals". Have been going weekly now for 10 months and am astonished at how far I have come. Now, I am doing things on the guitar that I never thought possible. Be prepared to SHOCK you family and friends (as they stare at you with their mouth hanging open) as you play at a family gathering, or on the front porch. Sure wish I did this 40 years ago. Soon, I will be recording my own music for my cooking videos.
Dylan Andrews is a highly reliable teacher and did a great job helping my son set clear goals and work towards them. I knew Dylan was a good player but was impressed with how well he teaches. My son picked up chord changes and playing melody faster than I expected.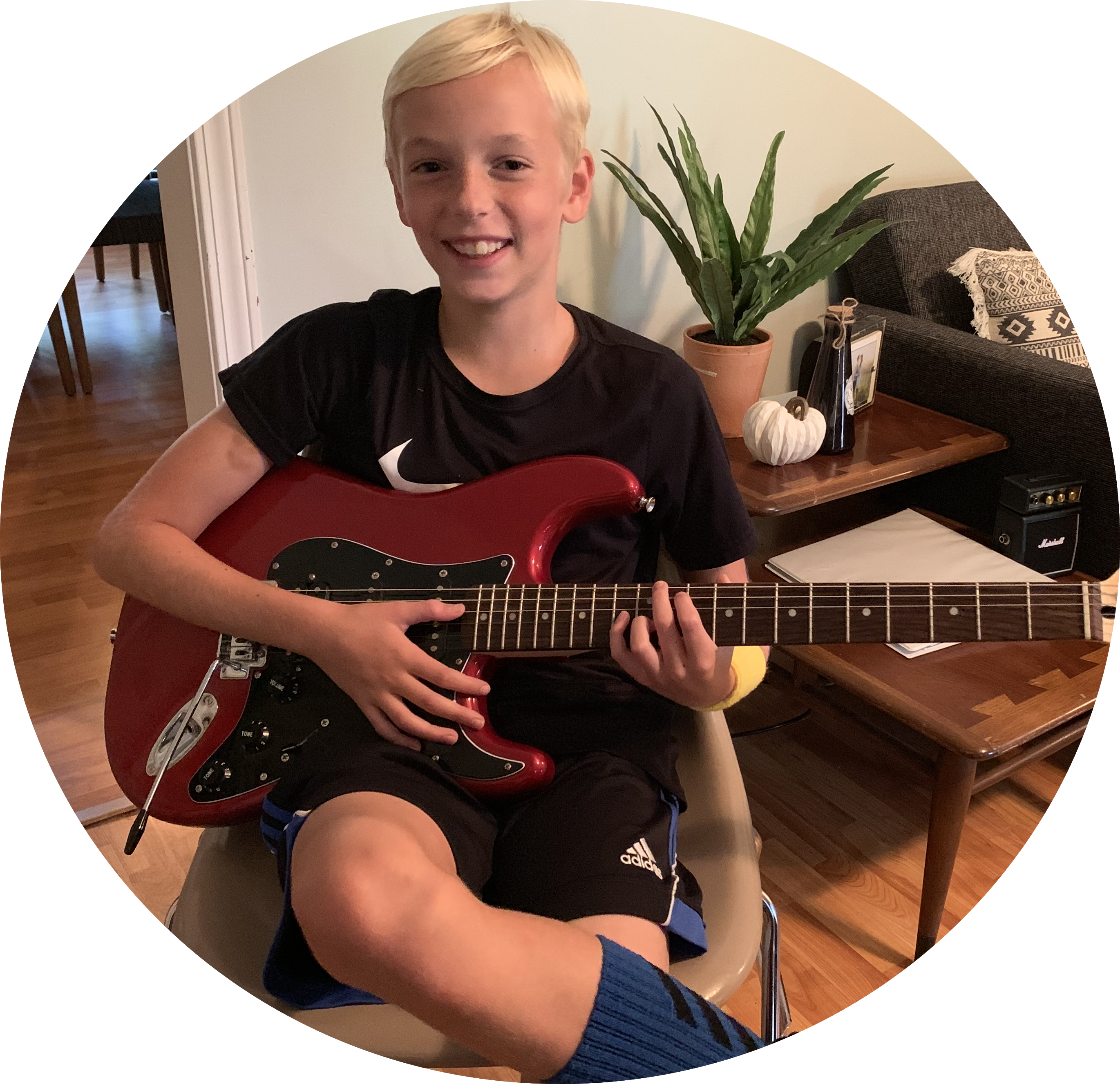 Ashley Caldwell
We have been impressed with Dylan Andrews from day one! He's very professional and highly organized. He genuinely cares about his students and goes above and beyond to make his lessons fun and interactive. His passion for music infects his students and we couldn't be more pleased with a teacher and mentor for our son!
Christina T.
I cannot say enough nice things about our experience. My son has been taking lessons with Dylan for 4 years and he has learned so much in such a fun environment!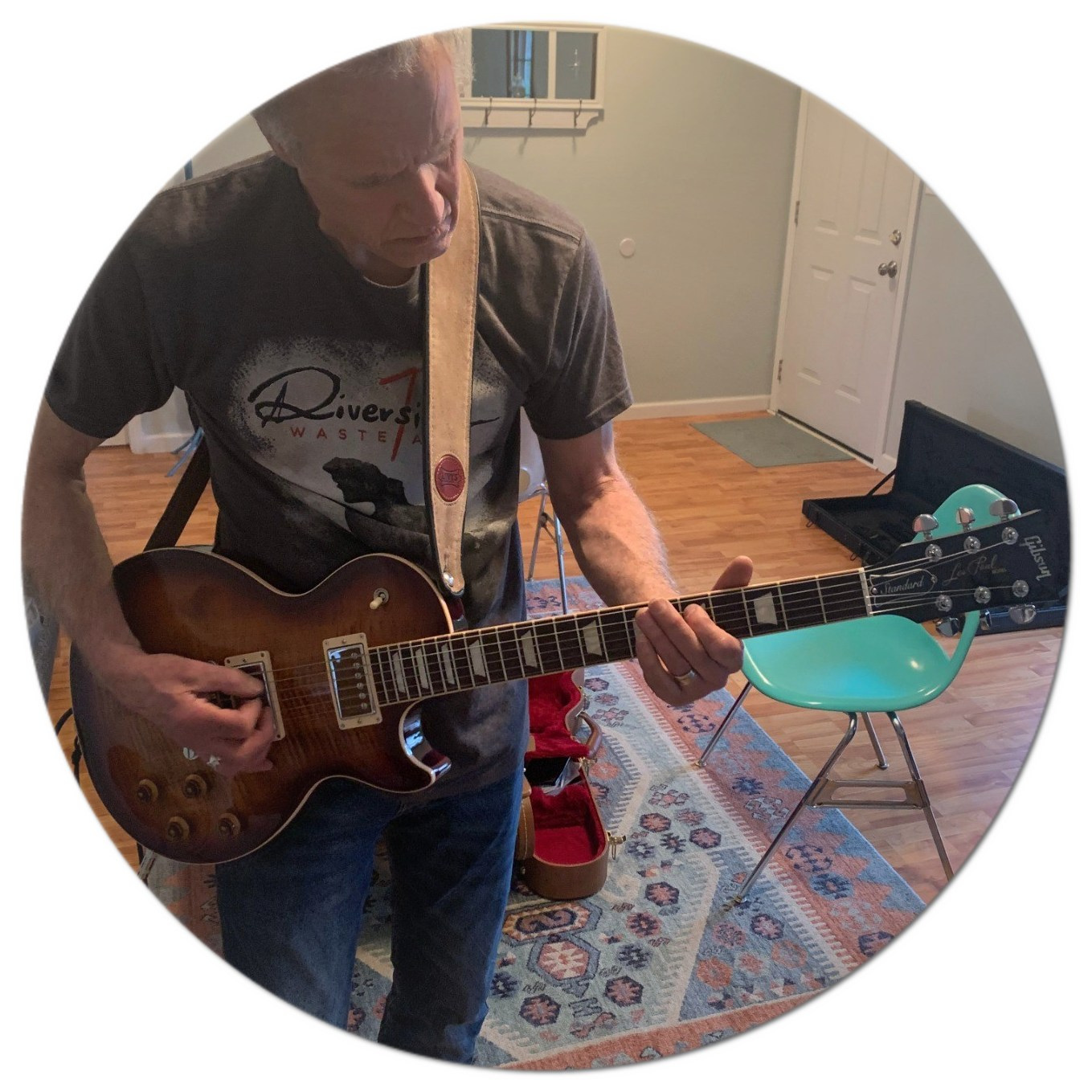 Bob K.
I have have had the ongoing pleasure of having Dylan guide, assist and encourage me in learning guitar soloing. He is an incredible guitarist and has a wealth of knowledge and experience in playing the guitar and I feel he has true pride and personal pleasure in passing this on to me as well as, I am sure, all of his students. The title "instructor" has always given me a slight feeling of intimidation, and although I am more comfortable with "teacher" Mr. Andrews is both of these and more - he is a mentor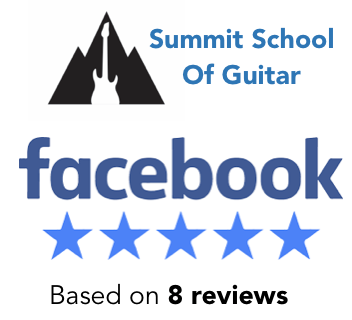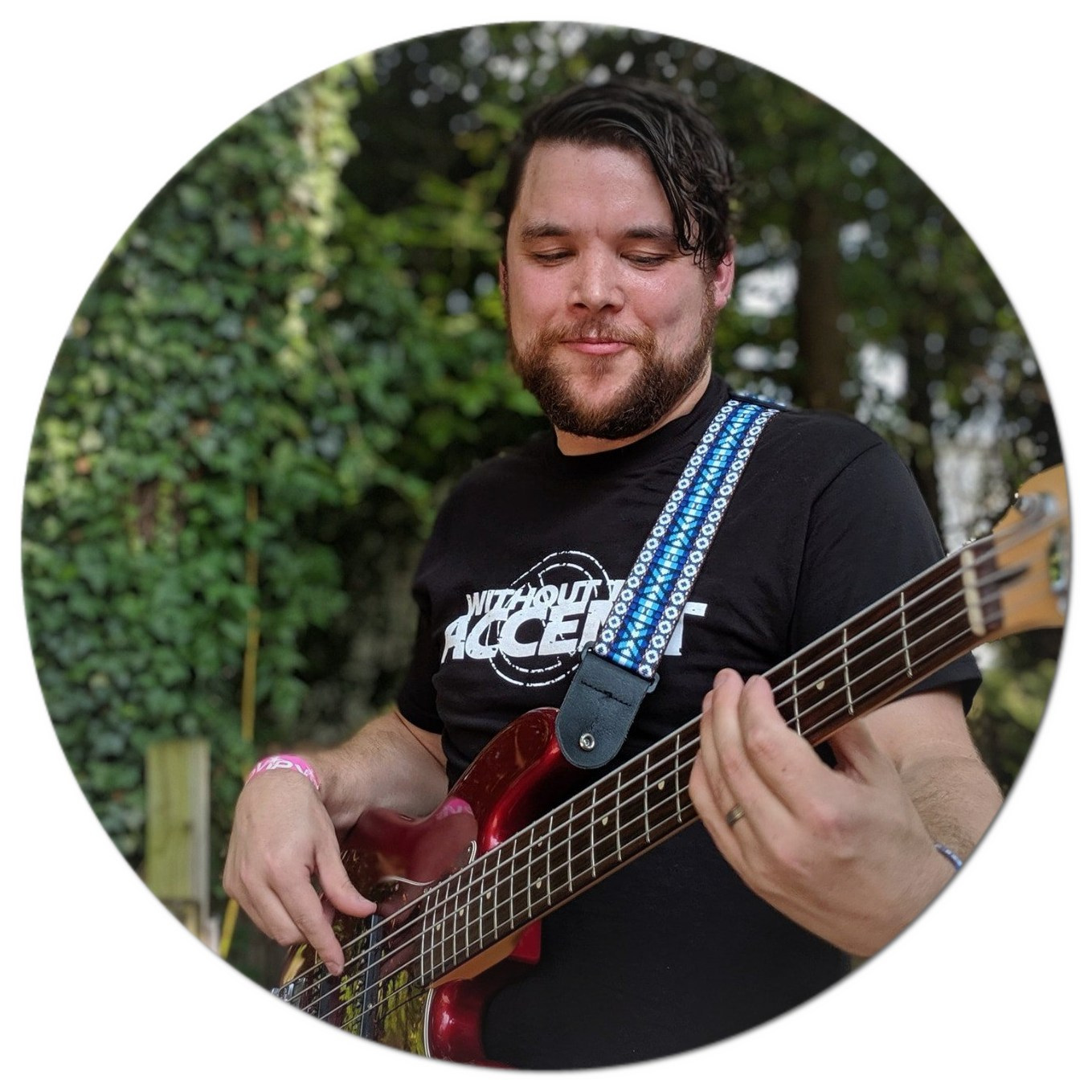 Nathanial Kieser
100% recommend Dylan! He was patient and made it easy to learn. I tried another teacher, but they made it confusing during lessons with rather ambiguous lesson homework. Dylan is straightforward and I was able to improve in just a few weeks. Now I play at open mics and even "jam" with the real players. If you want to be able to play well, go to Dylan!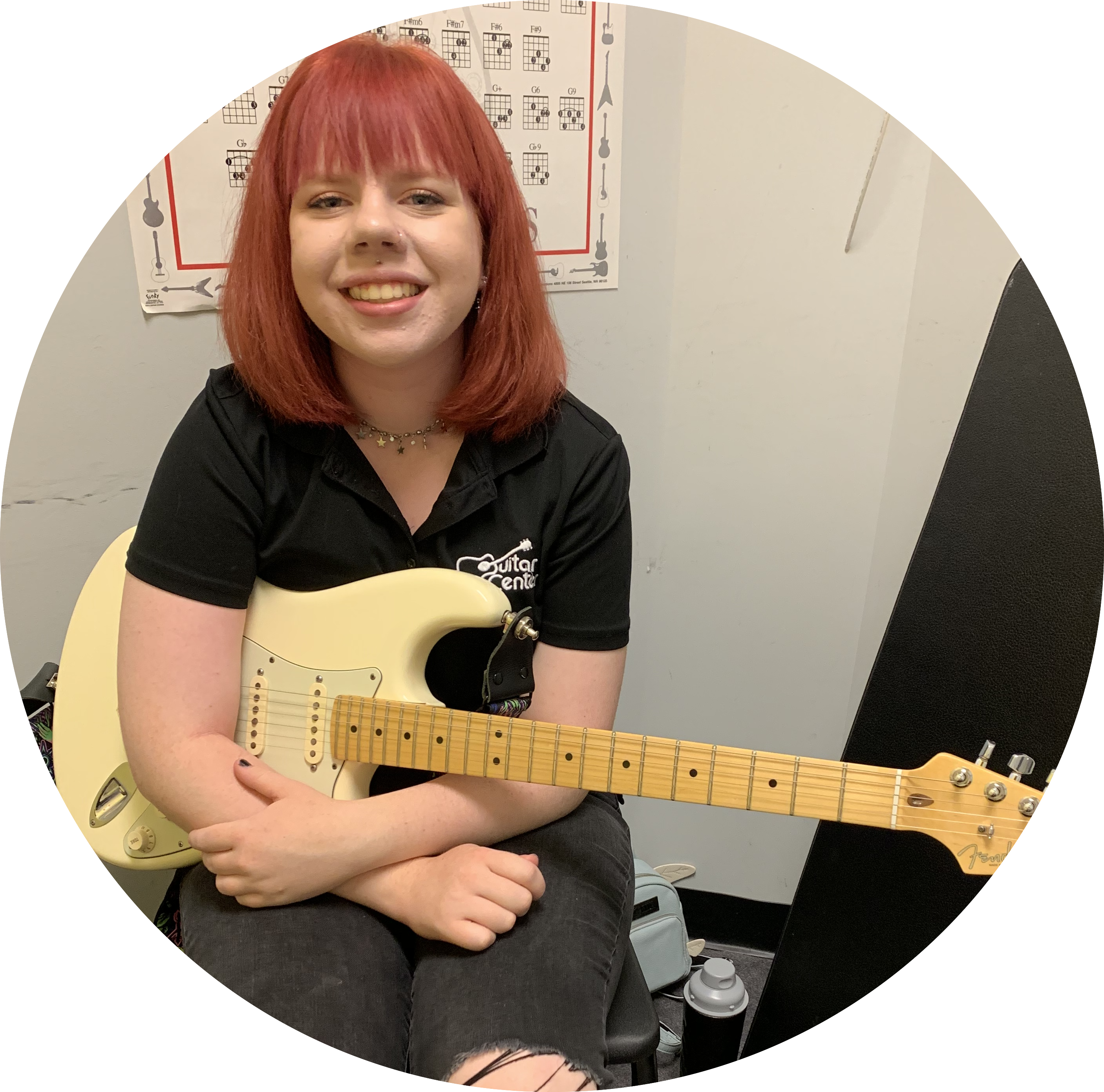 Pie Stewart
I always look forward to my lessons with Dylan! He's very friendly, encouraging, and knowledge! I've learned so much about theory and songwriting thanks to him. I would highly recommend him for anyone looking to learn guitar!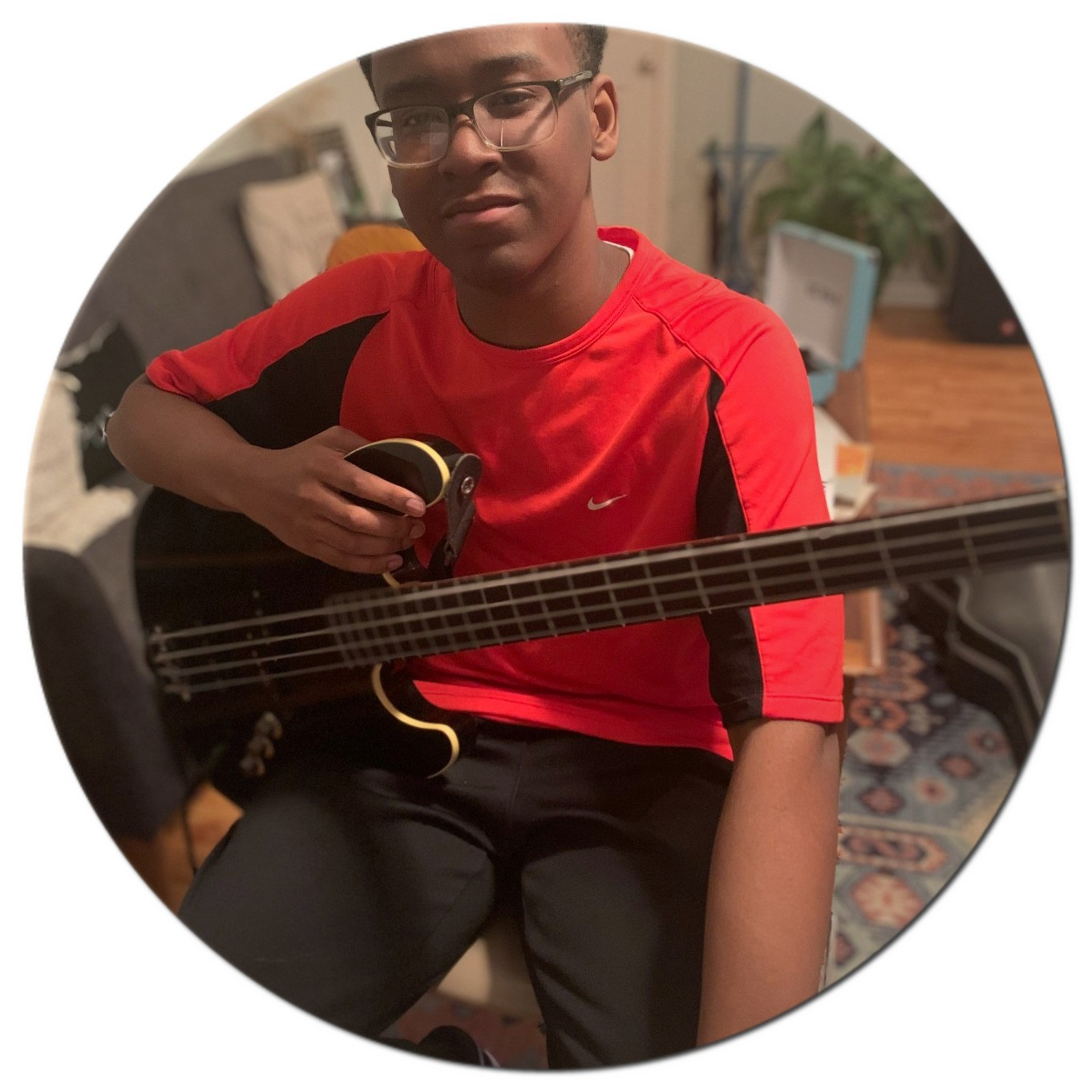 Samuel Spear
Dylan is a great teacher my son has become a great bass guitar player .