How To Buy

The First Guitar

For Your Kid

As a full time guitar teacher I teach a lot of kids and interact with a lot of parents. I frequently get asked questions like "what kind of guitar should I buy" or can you recommend a certain brand. The short answer is no. First of all, you have to look at the specific guitar, you are buying. Simply because the 99 guitars before this one was great does not mean that the guitar your holding will be it to. Secondly, a guitar is a personal thing. It has to fit your kid, and as you know, all kids are different and therefore, there is no one size fits all, when it comes to getting your kid a guitar. So what should you focus on, when getting your kid a guitar. In this article I will tell you exactly what your need to focus on, to be able to buy the best guitar for your kid.
Guitar Sizes - What To Choose?
A lot of parents get the idea of getting there child a full size guitar or simply boring one from a friend who plays or something of that sort. This is mainly to save some money, because the child can "grow into" the guitar. I understand the reasoning behind this as the guitar can be a pretty expensive instrument, this is simply shortsighted and most of the time it will end up being the more expensive option. If the guitar is too big, the child will develop bad techniques. I've seen it happen enough times and I know, that the money the parents think they have saved on the guitar will simply be added to the expense of the guitar lessons. You might have saved 100 dollars on the guitar, but the amount of extra time your kid will have to spend in lessons will cost you a lot more than the amount saved on the guitar. To make the damage even worse, your kid will experience a lot more frustration while learning the guitar and might even quit the guitar because of it. So focus on getting a guitar of the right size right away and if your in doubt if the size is right, go with the smaller option.
Spanish, Electric or Western Guitar?
There are two main things to consider, when choosing the type of guitar you wanna get for your kid. The two factors are playability and WOW factor. In terms of playability it is obviously recommended to start your child's journey into guitar in the easiest way possible. You do this by choosing the most playable guitar UNLESS the wow factor is really significant with another type of guitar. The easiest guitar to play is the electric, followed by the spanish guitar and then lastly the western guitar. So you wanna start out with an electric if possible. However, some kids fall madly in love with a specific kind of guitar and nothing else than that guitar will do. If this is the case, the WOW-factor in your kid might be strong enough to overrule the most playable guitar "rule of thumb". Basically its about what will motivate your kid to play the most, and if nothing but a western guitar will do it, then that is the guitar you should get.
About the author: Janus Buch is the founder and owner of Bredballe Guitarskole in the vicinity of Horsens. If you are local to the are and looking for high quality guitars lessons, that will get you to where your wanna be as a guitar player. Bredballe Guitarskole is the place to go. As the head instructor Janus is offering the best value for money Guitar Undervisning Horsens voksne.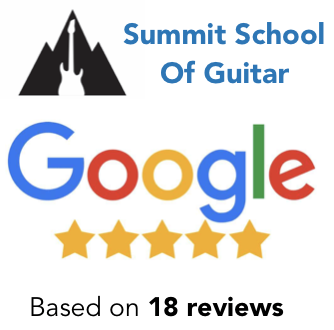 Dylan is an incredible teacher and a reliable instructor. I've been taking lessons with Dylan for over 6 years and he has helped me improve so much over that time. He has helped me with song writing, guitar techniques, and music theory over the course of our many lessons. I highly recommend Dylan as a teacher!
"Dylan is a fantastic teacher. I've been playing on and off for 10 years and could never figure out how to solo. After only 3 months of lessons, I am soloing up and down the entire neck (and it actually sounds good!). I would highly recommend lessons with Dylan."
"I've been taking lessons from Dylan for about eight or so months now. And without a doubt, they have been an awesome eight months. its structured, but doesn't feel like a normal classroom setting where you sit and listen. He walks you through everything, and makes sure not to overwhelm you. I've learned a lot and have also started to learn bass from him, which after only two weeks is proving to be just an enjoyable. Definitely check him out if you're ever interested Iearning how to play the guitar!"
"My son took lessons from Dylan and learned a tremendous lot! His lessons are challenging but fun! Very highly recommended."