MAKE YOUR

RHYTHM GUITAR PLAYING

WATERTIGHT

No matter how great a lead guitarist is it will sound bad if the rhythm guitarist cannot play tight. That means on the beat. Not earlier and not later. This skill is what most guitarists are struggling with because they are not able to hear that there is a problem. We are going to use a program to 1) make sure you see whether you suffer from this problem and 2) show you how to fix it once and for all.
The program I like to use for that is Audacity. It is a free recording and processing software available to many systems. I advise you to look into that and install that program. We are going to use this program to do three things:
Create a click track.

Measure your playing.

Exercise your playing.
Creating a click track.
Step 1. Open a new project.
Step 2. Click on the Generate Menu on top of your screen and select "Click Track ...".
Step 3. In the opening window you can set the Tempo of the click, the actual sound to be used, how long you will hear the click, etc. Once you are ready click "OK" in the lower right portion of the window.
Step 4. You are ready now. Hit the green Arrow button to hear your click track. While the clicktrack is running you see a bar moving to the right. That will show you when the next click is imminent. Bonus: If you press Shift while clicking on the green arrow it will loop your track.
Measure your playing.
With your prepared clicktrack you should now record yourself playing some rhythm guitar phrase. You do that by hitting the red circle in the top left region of the audacity window. If you need inspiration just play an E power chord for four beats, then an A power chord for four beats and a D power chord for another four beats and then start again. Do this for a one to two minutes.
Now that you have your recording look whether the spikes of your chords are in synchronization with the clicks of the click track. You can analize that by moving the cursor over on of the clicks. If the line below the cursor is exactly on the spike of your chord then: Congratulations! That's really good. If it's not 100% on top, that's good, too. Because now we know exactly why your guitar playing is not as cool as you want it to be. The best thing is that this is simple to fix.
Playing tight.
To get into the habit of playing tight you should exaggerate playing untight. But wait, you might say, how is playing sloppy going to help me get better?!?
If you are having a problem with tightness it is most probably a problem of not hearing that it is not tight. So work on getting a feel for when you are playing before the beat and when you are playing behind the beat. The click track and this recording software is ideally suited to make this visible.
Record one minute of playing while you deliberately try to play BEFORE the beat. Look at the visual representation of your recording and compare that to the click track.
Then record one minute of playing while you deliberately try to play BEHIND the beat. Compare that with the spikes of the earlier recording.
Now there are an uncountable number of additional exercises you can do. Here are some ideas:
Switch between playing as tight as possible and playing deliberately before or after the beat.

Switch between playing in front of and behind the beat.

Record your playing both before and after the beat and save the recording with nonspecific

name. Listen back to those recordings after a few days. And by listening alone check

whether you were playing before or after the beat.

Play around with the tempo. Try the same exercises at 50bpm, 90bpm and 160bpm.
This exercises will help you to master this and the visual representation will cut off years of work. So what are you waiting for? Make your playing tight!
This article was written by Rene Kerkdyk, the main instructor at Rock Gitarre Hildesheim. If you are looking for a professional guitar teacher in Germany, be sure to contact him.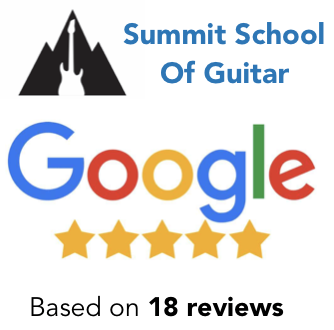 Dylan is an incredible teacher and a reliable instructor. I've been taking lessons with Dylan for over 6 years and he has helped me improve so much over that time. He has helped me with song writing, guitar techniques, and music theory over the course of our many lessons. I highly recommend Dylan as a teacher!
"Dylan is a fantastic teacher. I've been playing on and off for 10 years and could never figure out how to solo. After only 3 months of lessons, I am soloing up and down the entire neck (and it actually sounds good!). I would highly recommend lessons with Dylan."
"I've been taking lessons from Dylan for about eight or so months now. And without a doubt, they have been an awesome eight months. its structured, but doesn't feel like a normal classroom setting where you sit and listen. He walks you through everything, and makes sure not to overwhelm you. I've learned a lot and have also started to learn bass from him, which after only two weeks is proving to be just an enjoyable. Definitely check him out if you're ever interested Iearning how to play the guitar!"
"My son took lessons from Dylan and learned a tremendous lot! His lessons are challenging but fun! Very highly recommended."
"Dylan is an excellent teacher. He has customized each lesson to suit my level. This is my first time taking lessons and he has been very patient. I have progressed very quickly and had a lot of fun with Dylan. He has a great personality for teaching and is very skilled."